現時点で発表されている(2019-nCoV)の状況 
Currently announced (2019-nCoV) status
---
27件目    2020年02月13日  神奈川県 女性  死後感染確認  (80歳代)
28件目 2020年02月13日  東京都  男性 入院後感染確認(70歳代)
29件目 2020年02月13日  和歌山県 男性 入院後感染確認(50歳代医師)
30件目 2020年02月13日  千葉県 男性 入院後感染確認(20歳代)
厚生労働省発表
27th case 13 February 13, 2020 Kanagawa Prefecture Women Confirmed infection after death (80year old generation)
28th case February 13, 2020 Tokyo Men Confirmed infection after hospitalization (70year old generation)
29th case February 13, 2020  Wakayama Prefecture Men Confirmed infection after hospitalization (doctor in his 50year old generation)
30th case February 13, 2020 Chiba Prefecture Male Confirmed infection after hospitalization (20year old generation)
Announced by the Ministry of Health, Labor and Welfare
2020年02月14日(Yahoo Japan NEWS)
和歌山県1人 男性 感染確認(70歳代)重症
東京都2人 感染確認(年齢性別不明)
沖縄県1人 女性 感染確認(60歳代)
February 14, 2020 (Yahoo Japan NEWS)
Wakayama Prefecture 1 male infection confirmed (70year old generation) severe
Confirmed infection in Tokyo 2 (age unknown)
Okinawa Prefecture 1 female infection confirmed (60year old generation)
---
断片的な情報しか入ってきません。
総合的に集約して報道してもらいたい。
日本の厚生労働省は24時間体制で情報収集にあたってもらいたい。
また検査の方法も十分でなく、厚生労働省のHPも滅茶苦茶
Only fragmentary information comes in.
Could you concentrate and report it overall?
The Japanese Ministry of Health, Labour and Welfare wants information collection to win a prize in a system for 24 hours.
A way of a check and HP of the Ministry of Health, Labour and Welfare, not enough are unreasonable.
---
↓いまだに国の機関(厚生労働省)は↓
---
◆国民の皆様へのメッセージ ◆ Message to the people

○新型コロナウイルス感染症は、我が国において、現在、流行が認められている状況ではありません。国民の皆様におかれては、風邪や季節性インフルエンザ対策と同様にお一人お一人の咳エチケットや手洗いなどの実施がとても重要です。感染症対策に努めていただくようお願いいたします。

○ The new coronavirus infectious disease is not currently recognized as an epidemic in Japan. For the people, it is very important to carry out cough etiquette and hand-washing for each person as well as measures against colds and seasonal flu. We ask that you take measures against infectious diseases.

○湖北省または浙江省から帰国・入国される方あるいはこれらの方と接触された方におかれましては、咳や発熱等の症状がある場合には、マスクを着用するなどし、事前に保健所へ連絡したうえで、受診していただきますよう、御協力をお願いします。また、医療機関の受診にあっては、湖北省または浙江省の滞在歴があることあるいは湖北省または浙江省に滞在歴がある方と接触したことを事前に申し出てください。

○ If you are returning or entering from Hubei Province or Zhejiang Province or if you come in contact with them, if you have symptoms such as coughing or fever, wear a mask, etc. We would appreciate your cooperation so that you can have a consultation after contacting. When visiting a medical institution, please inform in advance that you have a history of staying in Hubei or Zhejiang or have contacted someone who has stayed in Hubei or Zhejiang.

【多くの方が集まるイベントや行事等の参加・開催について】
〇多くの方が集まるイベントや行事等に参加される場合も、お一人お一人が咳エチケットや頻繁な手洗いなどの実施を心がけていただくとともに、イベントや行事等を主催する側においても、会場の入り口にアルコール消毒液を設置するなど、可能な範囲での対応を検討いただけますようお願いいたします。

[Participation and holding of events and events where many people gather] 場合 Even if many people participate in an event or event where many people gather, each person should keep in mind cough etiquette and frequent hand washing etc. Please consider taking measures as much as possible, such as installing an alcohol disinfectant at the entrance of the building.

引用元 厚生労働省:新型コロナウイルス感染症の現在の状況と厚生労働省の対応について(2020年2月14日版)Source: Ministry of Health, Labor and Welfare: Current situation of new type of coronavirus infectious disease and response by Ministry of Health, Labor and Welfare (February 14, 2020)
---
2020年2月13日に(2019-nCoV)の患者が日本で亡くなりました。
日本国の対応はひどいです。それも亡くなってから(2019-nCoV)とわかりました。
本当に日本国は先進国なのでしょうか?怒りを感じます。
On February 13, 2020 (2019-nCoV), a patient died in Japan.
The response in Japan is terrible. I knew it passed away (2019-nCoV).
Is Japan really a developed country? I feel angry.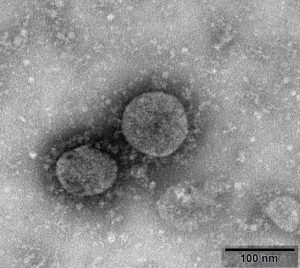 ---
Overseas please report this situation more.
The current state of Japan is a sign that the disease is prevalent.
Tokyo region of Japan.
In other words, there are 4.261 million people living in the Kanto region.