日本全国を網羅するJR線では、通常の券売機のほかに
このようなコーナーがあります。
「みどりの窓口:Ticket Ofice」"Midori no madoguti : Ticket Ofice"
On JR lines covering all over Japan, in addition to regular ticket vending machines
There is such a corner.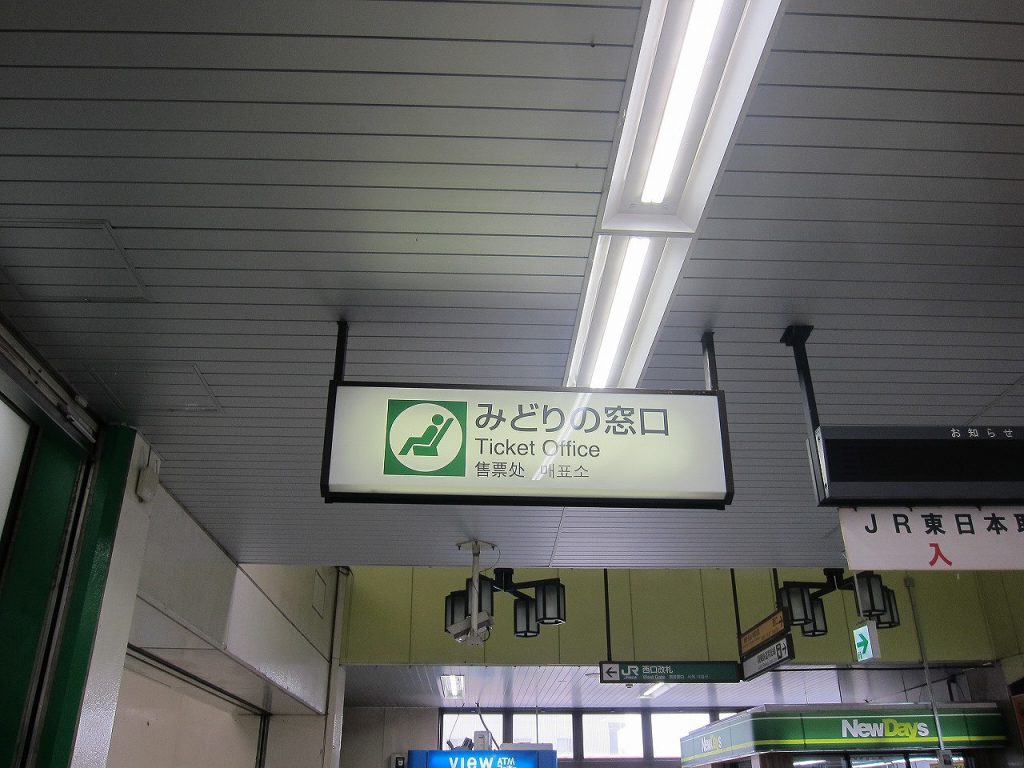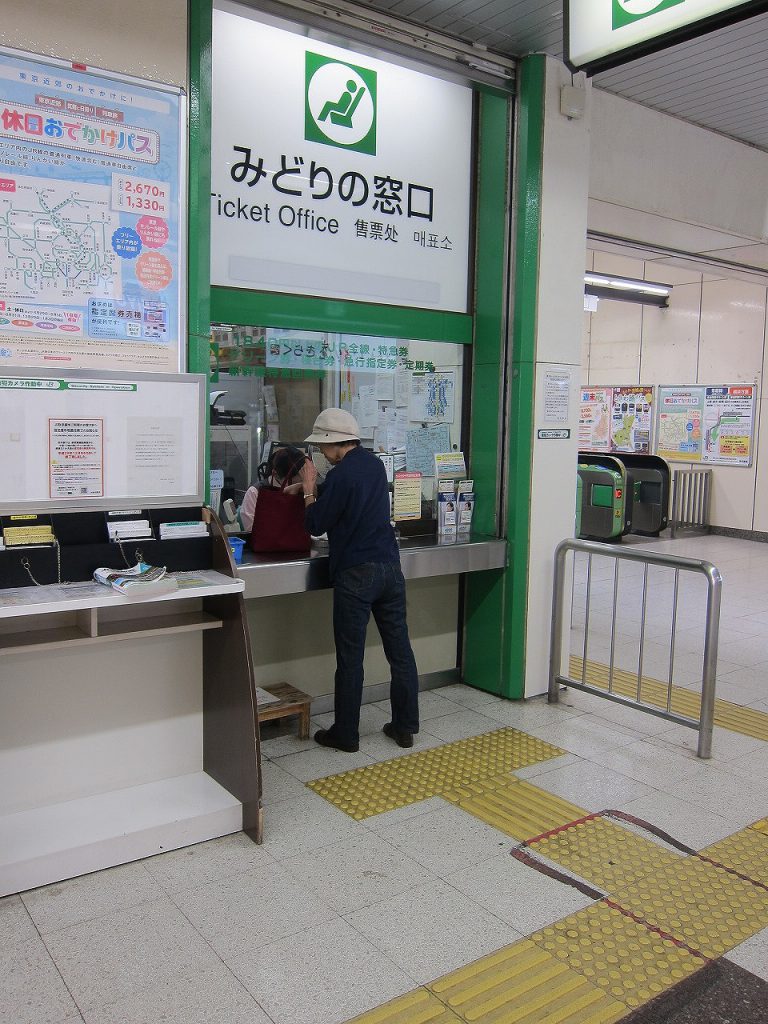 ここでは全国のJR線の特急券、新幹線の特急券、乗車券などを
発売しています。もちろん有人です。
Here, we will provide express train tickets of JR lines throughout the country, express train tickets of Shinkansen,
It is on sale. Of course he is manned.
また、このような券売機でも少しだけ発売しています。
Also, we are releasing a few ticket vending machines like this.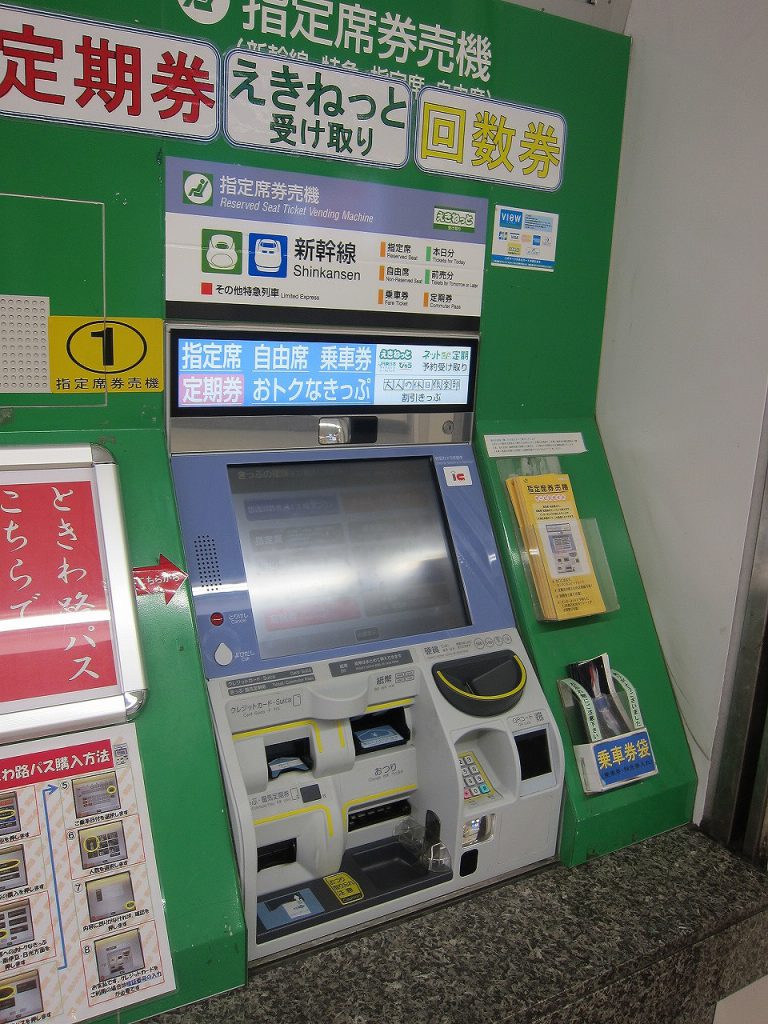 この「JR線ではクレジットカード」が使用できます。(Visa、master、JCB対応みたいです。)
This "credit card on JR line" can be used. (Visa, master, JCB correspondence seems to be.)
---
ですが!but!
---
日本の多くの私鉄地下鉄バス路面電車では
「クレジットカード」は使用できません!!
(現在調査中です。)
(We are currently investigating.)
With many Japanese railway subway bus trams
"Credit card" can not be used! !
---
Suicaとか、PasmoとかいうICカード型乗車券で、自動入金するシステムはあるのですが、
残念ながらわたくし筆者でも、難しいのです。
There is a system that automatically deposits money with an IC card type ticket like Suica or Pasmo,
Unfortunately, even my writer is difficult.
---
こちらは京成電鉄という大会社に属する、田舎ローカル線ですが。
(だーれもいないですね。これでも15分に1本来るんですよ。)
They are rural local lines belonging to the large company Keisei Electric Railway.
(There is no one, even this one comes in 15 minutes. )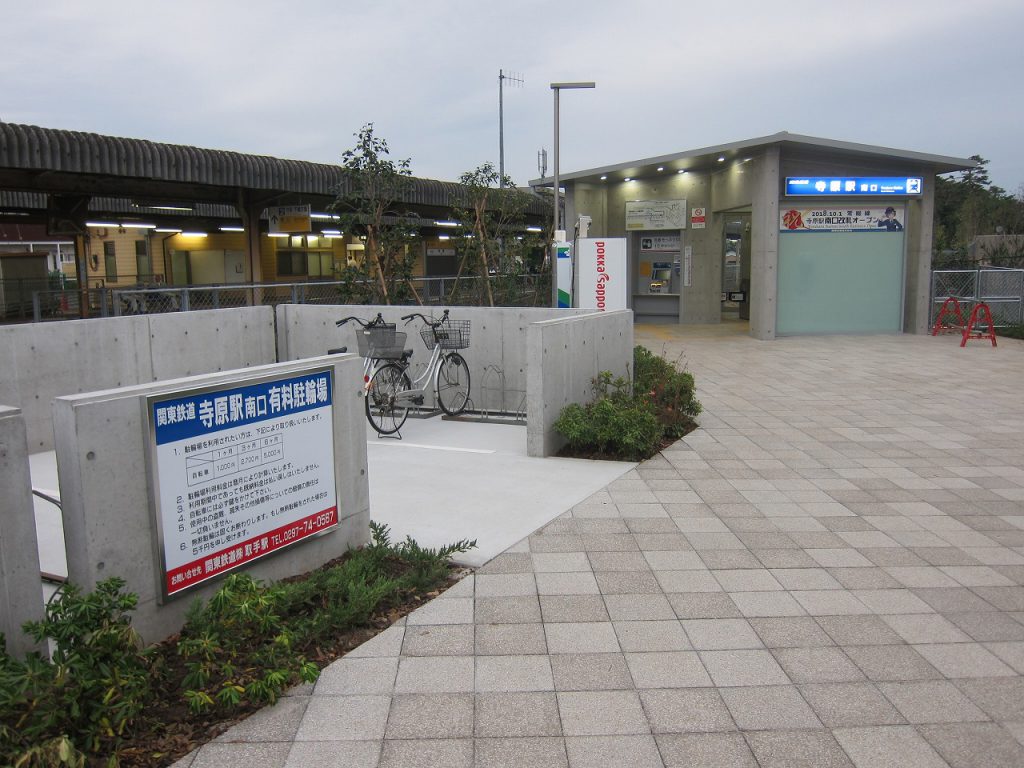 ICチャージとは「ICカード乗車券」をここでチャージするということです。現金でです。
IC charge means to charge "IC card ticket" here. It is in cash.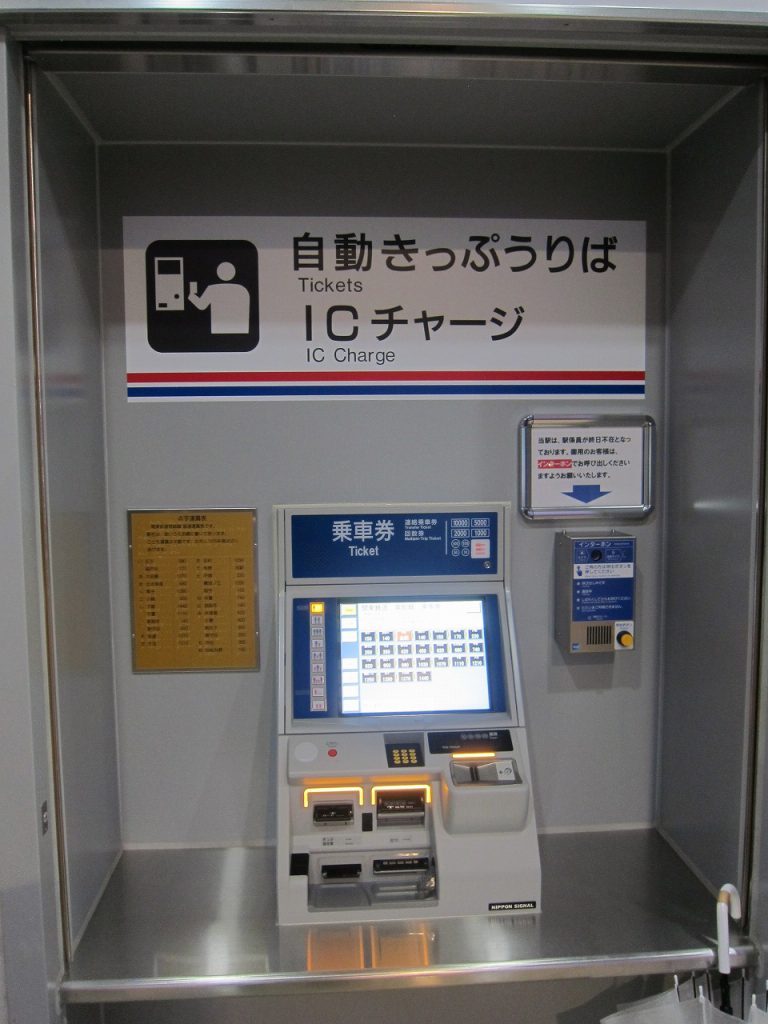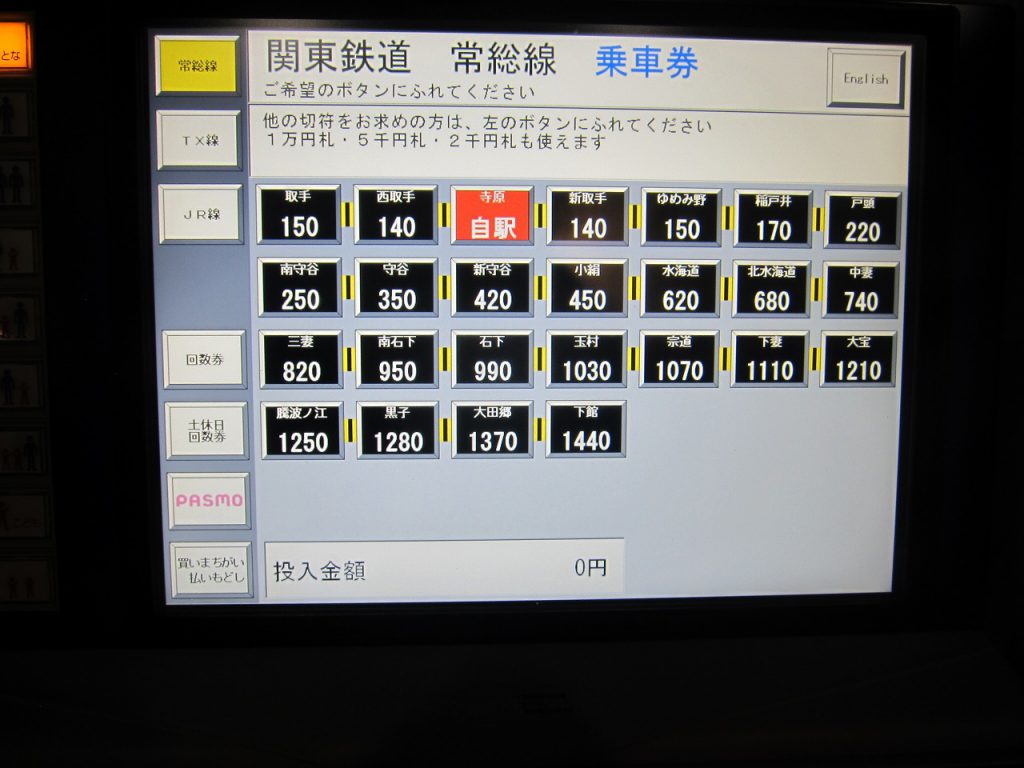 クレジットカードもVisaデビットも使用できないなんて…。ひど過ぎます。
右下の「下館:1440」って片道で、¥1,440ですよ!往復で¥2,880円ですよ!
まったくもう、と思う小市民なのであります。
I can not use credit card or Visa debit …. It's too much.
On the lower right is "Shimodate: 1440" on one way,
it is ¥ 1,440! It is ¥ 2,880 round trip!It is a small citizen who thinks quite a bit….